Representing the finest properties and people in the Desert! Jim Schwietz has a global advertising campaign that stretches from Paris to Portland, Singapore to Seattle and nearby communities like San Francisco and Los Angeles. He combines print advertising with the Desert Sun, LA Times, Seattle Times, Puget Sound Business Journal, Portland Business Journal, LA Business Journal, Desert Homes, Windermere Homes & Lifestyles, and other mediums including key Real Estate Websites, as well as direct (target) customized mail outs, ads, brochures and press releases.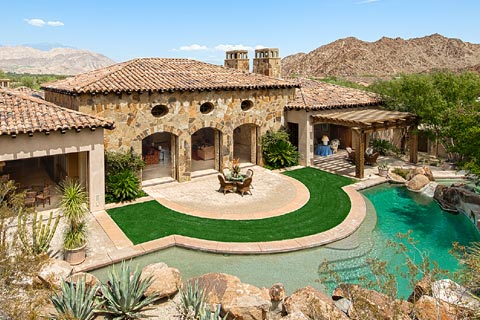 Success breeds success.  Last year, word of mouth and personal referrals from satisfied past client's accounted for over 70% of Jim's total business.  The impact of all of Jim's personal promotion, newspaper columns, personal referrals and the frequency of his real estate signs is obvious and overwhelming.  People know Jim Schwietz and they call him first to handle their REAL ESTATE NEEDS.  His success is your success. Jim's past client's provide him with a base of buyer clientele year around. His affiliation with the nationwide CRS referral network generates multiple buyer prospects regularly all of which is geared to selling your property for the best possible price.
Jim usually has several serious well-qualified buyers that need to be placed immediately.  If you are willing to sell, but not ready to officially be on the market, simply call Jim at (760) 325-7827.